IIBC offers a diverse range of activities, starting with the TOEIC Program.
The TOEIC Program was developed by the ETS, the world's largest non-profit test development organization, as a globally standard test for the assessment of English communication skills in a range of situations, from daily life to business, based on ETS's stringent development standards. The evaluation criteria for the tests is always uniform and their accuracy has helped to build worldwide trust in the Program.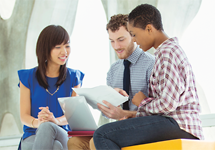 We provide a range of information to support the improvement of English skills.
IIBC pursues new possibilities for English education and assessment by utilizing the abundant data at its disposal to conduct research and analysis.
Publications & Learning Tools
IIBC is engaged in the development and provision of tools to foster English learning and support those preparing to take the TOEIC Program for individuals or companies, such as Official TOEIC Study Materials, e-learning, and smartphone applications.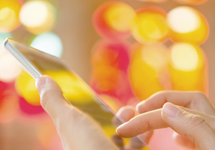 Global Human Resources Development Program
In this VUCA (volatile, uncertain, complex, and ambiguous) world, where globalization and digitization are making the situation increasingly complex, the key competencies include "individual value," "decisiveness," "strategies and business models development," "understanding different cultures," "leveraging diversity," and "strategic communication." Our Global Human Resources Development Program offers opportunities to learn about, discuss, and foster such competencies through a variety of events and articles.